International Liberty
I have a couple of cameos in a new left-leaning documentary film, Race to the Bottom. I shared a clip two day ago with my views on corporate tax and the Laffer Curve.
Today, here's what I said about the left's mistaken views on inequality.
The fundamental problem is that I think some of our friends on the left are primarily motivated by disdain for the rich.
Indeed, their envy and resentment is so strong that they're happy to support policies that hurt the poor, so long as the rich suffer a disproportionate amount of harm.
Consider this sarcastic visual.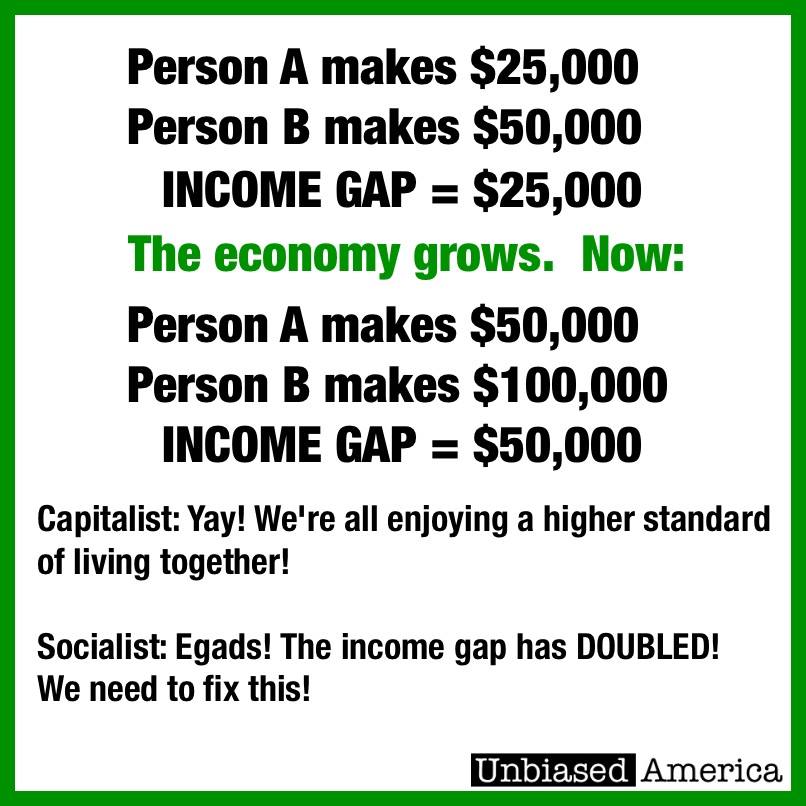 I hope this visual greatly exaggerates the problem, but I've previously shared substantive research suggesting that the folks on the left are fixated on punishing success.
That agenda does not produce good results.
In a thorough article for Reason, David Henderson of the Hoover Institution explores the…
View original post 537 more words
---
---
Categories: Business, Financial, Government