International Liberty
In a new documentary film, Race to the Bottom, I had an opportunity to pontificate briefly about corporate tax and the Laffer Curve.
At the risk of understatement, I represented a minority viewpoint in the documentary. Most of the people interviewed had a negative view of tax competition, considering it to be (as suggested by the title) a "race to the bottom."
By contrast, I view tax competition as a way of constraining the "stationary bandit" so that we don't wind up with "goldfish government."
For purposes of today's column, though, I want to focus on the narrower issue of the relationship between corporate tax rates and corporate tax revenue.
In the above video, I asserted that lower rates did not result in lower revenue. Indeed, I even made the bold statement that revenues increased.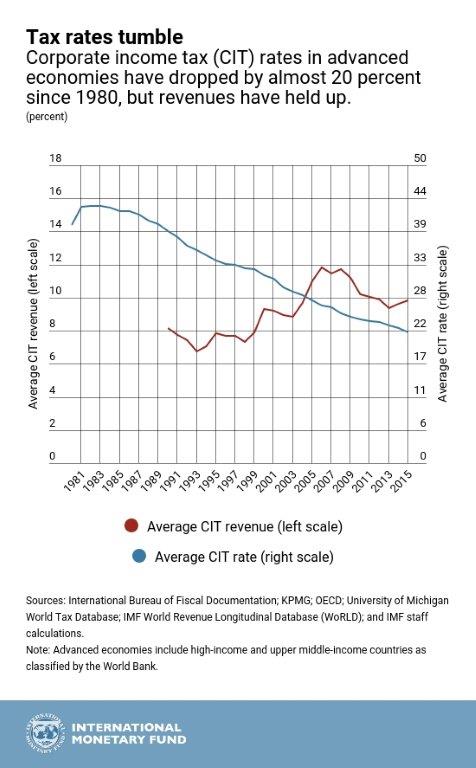 Is that correct?
Fortunately, I don't need to do…
View original post 214 more words
---
---
Categories: Business, Financial, Government